Peter the Great (US)
US-28955
Varmblodig Travhäst, hingst
1895 hos D.D. Streeter, Michigan, USA
1923-03-25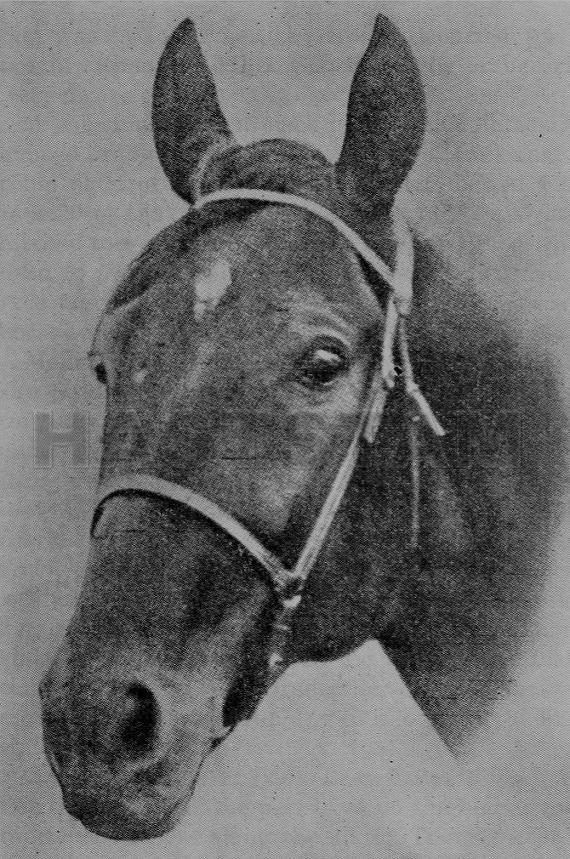 Foto: okänd



Färg: brun
Stamtavla
Övrigt:
Rek.19.0
Vann Kentucky Futurity 6/10 1899 med 10.000 dollar i första pris.Peter The Great hade ett vanskligt trav. Hans stil gjorde att det krävdes tunga skor och vikter till sin hjälp.
Han startade sent som 2 åring. Och i debuten visade han riktigt fina kvalitéer.
Det var förväntat at han skulle dominera 3 års säsongen men så gick det icke. Han debuterade och
vann årets största lopp Kentucky Futurity och imponerade storligen. Hans fram kotor skapade emellertid
problem. Hans tapperhet och kraft bar han igenom det mesta, men fram kotor och hasor räckte icke till mera.
Avelskarriär.
Stod uppstallad i Kentucky i 14 år från 1904 till 1917 på Patchen Wilkes Farm och från 1918 till 1923 på
The Laurel Hall Farm. Blev impotent 1923 (blev använt på ca 200 ston om året de siste åren) Var
i USA helt dominerande på den tiden och fick en väldig stor produktion. Peter the Great blev far till 6
Kentucky Futurity vinnare. Döttrarna blev goda avelsston och fick med hingstar från Axworthy linjen
många goda avkommor.
Avkommelista